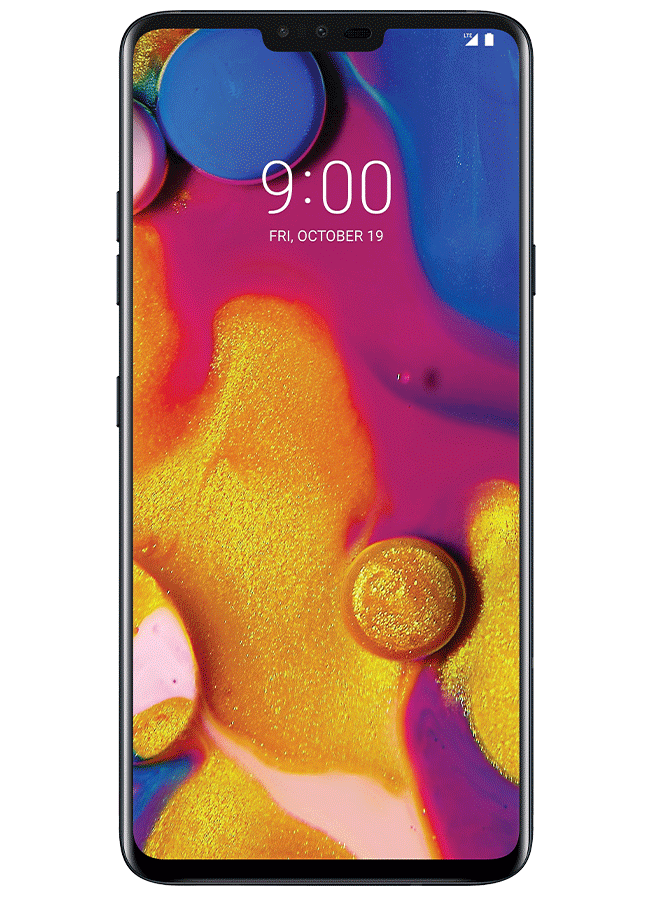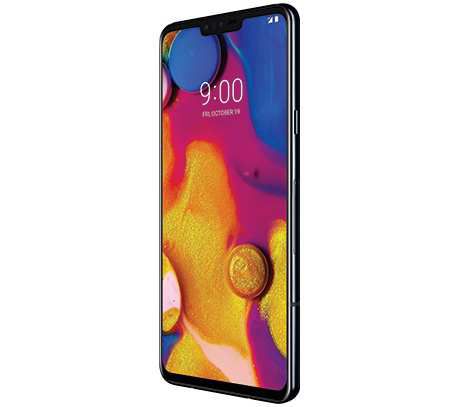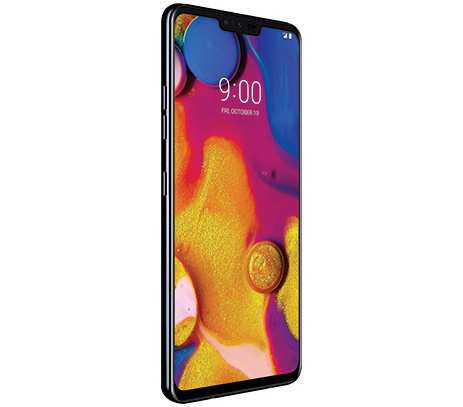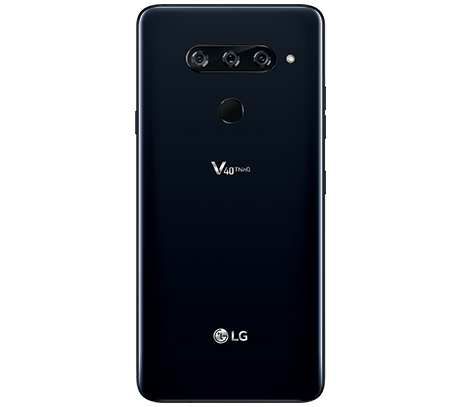 LG V40 ThinQ

At Sprint Marketplace At Hamner, Norco, CA
$30.00 / mo.

$10.00 / mo.

and $0.00 down today
Get Unlimited Data, Talk & Text For $35/mo.
Price may vary based on credit and location
Introducing the one-of-a-kind LG V40 ThinQ 5-camera smartphone. Capture more of life's moments, even the unexpected memories, as it happens with the 3 rear and 2 front facing cameras. Featuring our largest, most immersive mobile OLED display in an impressively light and sleek design, the LG V40 ThinQ is equipped with new AI functionality and room-filling audio experience. Now in one phone, you have all the tools to capture, create and artistically express yourself.
Features:
More ways to capture every story
Our revolutionary 5-camera LG V40 ThinQ™ gives you the power to capture moments big or small, at different angles and from multiple perspectives.
Triple shot: One click. Three pics.
Easily capture three photos – standard, telephoto zoom, and super wide-angle – with just one click.
Dual front cameras: Your best selfie
Shoot standout selfies with a standard front camera or use the 90° wide angle lens to get the full picture.
Cine shot: Control what moves
Transform your snapshots into cine shots for living photos that grab and hold attention.
AI: Picture perfect
AI Cam recognizes what you're shooting and suggests the best filter, while AI Composition adjusts the position of your subject for artistically balanced photos.
Design: So bright. So light.
Lightweight with striking clarity, beautiful contrast, and vibrant color - experience award-winning LG OLED technology in the palm of your hand.
Boombox speaker: Turn up the bass
Give your audio experience a boost of loud, room-filling sound with a Boombox Speaker that's built for bass, producing audio that's louder and more electrifying than ever. (1)
Quad Dac: Sounds like the real thing
Experience superior sound with louder, cleaner, more accurate audio and enhanced playback, resembling an actual performance.(2)
DTS:X 3D surround sound: Take surround sound on the go
DTS:X 3D Surround Sound brings spatial sound to the LG V40 ThinQ™, so audio seems to come from all directions—even overhead.(2)
1 vs. V30 and V35
2 Wired headphones or speakers required.