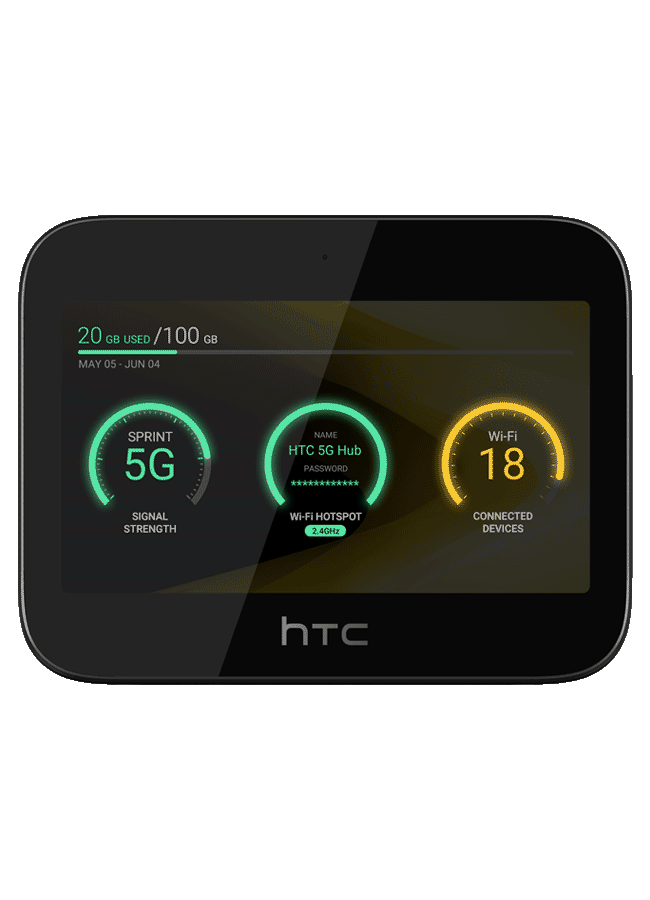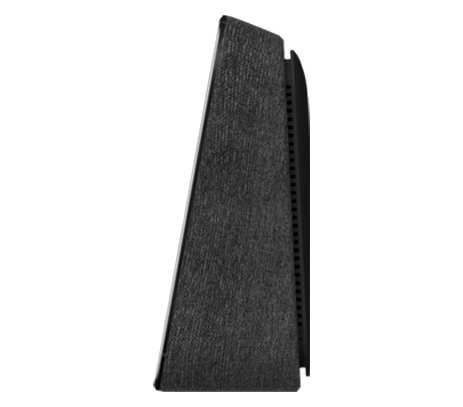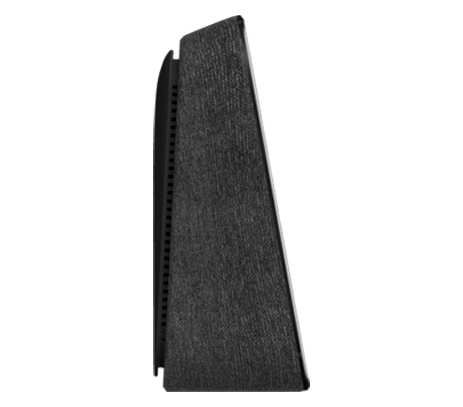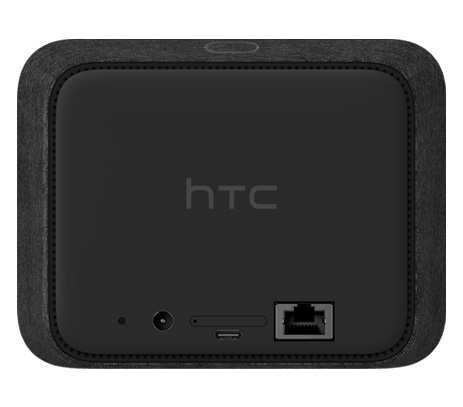 HTC 5G Hub

At Sprint 701 N Washington, Junction City, KS
$25.00 / mo.

and $0.00 down today
Price may vary based on credit and location
Enable content sharing, entertainment, gaming and more with this first-of-its-kind media center and 5G mobile hotspot. 5G coverage not available everywhere. Check coverage.sprint.com for coverage details.
Experience the power of Sprint's 5G Network with the exclusive HTC 5G Hub.

Stream videos to a 4K second screen with blazing fast data speeds.
Intuitive voice command and feature control.
Features:

Not in the 5G zone? You'll still get an incredible experience on our LTE Advance network.
Safe and secure high-speed encrypted network or easily configure for a corporate VPN.
Ultimate portability that's perfect in-home, in-office or on-the-go.
Share connectivity with up to 20 users.
Innovative design with 5" inch screen with Android OS and access to all your apps.
Gaming on 4K devices for native Android and PC games.