Check Availability
Find in-stock Sonim XP3 devices in Sprint stores near you.
Please enter your location below or let us auto-locate you.
Sonim XP3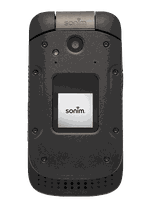 For those who require simple, fast and reliable communication in the world's most extreme environments, it doesn't get any better than Sonim XP3. Industrial strength and military tested, the XP3 sets a new standard for …
Price may vary based on credit and location
Use the prompt above to enter your location. You will be able to select a store to book an appointment, get directions and arrange to pick up the item in store!