Check Availability
Find in-stock Samsung Galaxy Tab A 8.0 devices in Sprint stores near you.
Please enter your location below or let us auto-locate you.
Samsung Galaxy Tab A 8.0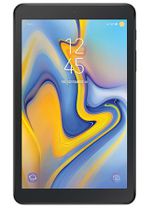 Bring entertainment to life with the Galaxy Tab A 8.0" whether you're traveling, commuting or relaxing at home, escape into the worlds of your favorite movies, shows and music on a wide, immersive screen—all without … Buy Online
Price may vary based on credit and location
Use the prompt above to enter your location. You will be able to select a store to book an appointment, get directions and arrange to pick up the item in store!
Buy Samsung Galaxy Tab A 8.0 Online