Check Availability
Find in-stock Samsung Galaxy S9+ devices in Sprint stores near you.
Please enter your location below or let us auto-locate you.
Samsung Galaxy S9+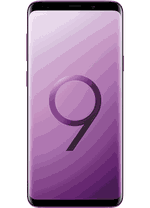 More Features: Sprint Exclusive: HPUE - Extends Sprint's 2.5 GHz coverage providing broader data coverage for faster data speeds in more places. 4G LTE Plus Capable Dynamic Stereo Sound (Tuned by AKG) Secured by Samsung … Buy Online
Price may vary based on credit and location
Use the prompt above to enter your location. You will be able to select a store to book an appointment, get directions and arrange to pick up the item in store!
Buy Samsung Galaxy S9+ Online