Check Availability
Find in-stock Samsung Galaxy Note9 devices in Sprint stores near you.
Please enter your location below or let us auto-locate you.
Samsung Galaxy Note9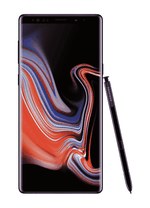 The best of Galaxy to make your life easier, allowing you to achieve more in work and life so that you feel ahead of the pack and enabled to do what drives you allowing you …
Price may vary based on credit and location
Use the prompt above to enter your location. You will be able to select a store to book an appointment, get directions and arrange to pick up the item in store!
California
Florida
Idaho
Illinois
Kansas
Minnesota
Missouri
New Jersey
New York
Oregon
Pennsylvania
Puerto Rico
Wisconsin