Check Availability
Find in-stock LG Tribute Dynasty devices in Sprint stores near you.
Please enter your location below or let us auto-locate you.
LG Tribute Dynasty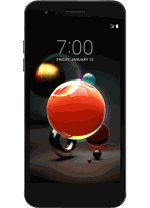 The LG Tribute™ Dynasty is the phone you can depend on. Get reliable performance with an upgraded sleek and stylish look at a great value. Stream your favorite shows for hours with the long lasting …
Price may vary based on credit and location
Use the prompt above to enter your location. You will be able to select a store to book an appointment, get directions and arrange to pick up the item in store!
California
Florida
Idaho
Illinois
Kansas
Minnesota
Missouri
New Jersey
New York
Oregon
Pennsylvania
Puerto Rico
Wisconsin