Check Availability
Find in-stock LG G7 ThinQ devices in Sprint stores near you.
Please enter your location below or let us auto-locate you.
LG G7 ThinQ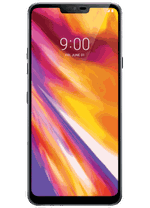 The LG G7 ThinQ is LG's newest premium G Series smartphone with AI Integration. This device has intelligent technology built-in that makes you more aware, informed and empowered to 'do you'—better than ever. It's been …
Price may vary based on credit and location
Use the prompt above to enter your location. You will be able to select a store to book an appointment, get directions and arrange to pick up the item in store!