Check Availability
Find in-stock Google Pixel 3a devices in Sprint stores near you.
Please enter your location below or let us auto-locate you.
Google Pixel 3a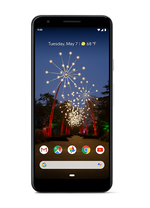 Hey Google, get it done Get more done with an extraordinary camera, fast-charging battery(1), and the helpful Google Assistant built in. Features: Capture better pictures with Night Sight. You'll never want to use your flash … Buy Online
Price may vary based on credit and location
Use the prompt above to enter your location. You will be able to select a store to book an appointment, get directions and arrange to pick up the item in store!
Buy Google Pixel 3a Online