Check Availability
Find in-stock CAT S48c devices in Sprint stores near you.
Please enter your location below or let us auto-locate you.
CAT S48c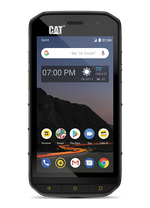 Whether it's on the job or enjoying the outdoors, this phone is built with the same durability you would expect from Cat equipment. It's drop proof, dust proof, waterproof, and can even withstand extreme temperatures … Buy Online
Price may vary based on credit and location
Use the prompt above to enter your location. You will be able to select a store to book an appointment, get directions and arrange to pick up the item in store!
Buy CAT S48c Online